About Us
We are an estate and tax planning boutique law firm. Our mission is to devote our best skills, efforts and resources to advise our clients enthusiastically and creatively to accomplish their business, tax, family and estate planning goals and objectives, and we offer superior personalized attention with the utmost regard for privacy and confidentiality.
Areas of Practice
We provide comprehensive estate and tax planning legal services to our clients.
Learn more about our Areas of Practice below.
We prepare lifetime trusts and wills for clients after thorough discussions and analysis of their individual circumstances and goals, using our knowledge, skills and expertise.
We work with the executors of our clients' estates in collecting and valuing assets, selling, dividing and distributing property of the net estate to the heirs or legatees.
We offer clients sophisticated and cost-effective techniques and strategies for the protection of their assets, enabling them to better manage risks against lawsuits and to mitigate liability.
We are experienced in analyzing the intricacies of tax issues encountered by "C" and "S" corporations, real estate, various general and limited partnerships, limited liability companies and other organizations.
Our firm works with business owners on exit planning and focuses on the business owner's needs as well as the needs of the business for sustainability.
We advise our clients who are interested in making charitable donations about how best to benefit both the charity and their families by minimizing income, gift and estate taxes.
Meet Our Team
Our attorneys advise clients who range from individuals with moderate sized estates to ultra high net worth individuals and family businesses. Our clients include entrepreneurs, business executives, professional athletes, privately-held companies, their owners and their families. Learn more about our attorneys and paralegals below.
David J. Lukinovich
Carl J. Servat III
Carla H. Sibille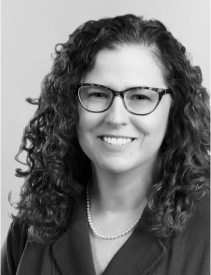 Kathryn P. Garitty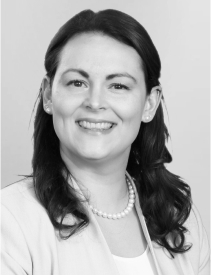 Amanda P. Sigur
Daniel H. Bruni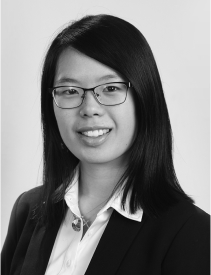 Monica T. Tran
Brandi M. Labruzzo
R. Monique Buras
Elise Murray
Lagniappe
Our attorneys volunteer their time to various charitable and professional organizations. Our attorneys also submit articles of interest on our website that address a variety of estate and tax planning topics. See below to learn more about how we give back to the community and our firm newsletters.
April 19, 2018
Carla Sibille Receives 4-H Award
Carla Sibille was recognized as a 2021 Louisiana State 4-H Alumni Award winner by the Louisiana 4-H Foundation for her leadership and contributions to the East Feliciana 4-H Program. 4-H is the largest youth development program in Louisiana, and Carla has served for three (3) years as…
LEARN MORE >
April 19, 2018
Carl Servat Appointed to Leadership Role
Carl Servat was elected to serve as the Chair of the Louisiana Board of Legal Specialization. Carl will serve as Chair of the Louisiana Board of Legal Specialization from July 1, 2018 to June 30, 2019. Carl also was elected to serve as a...
LEARN MORE >
July 25, 2021
Lukinovich APLC 25th Anniversary
Lukinovich APLC celebrated its 25th + 1 Firm anniversary at a Gala held at the Champagne Palace in Elmwood. The party had to be rescheduled two times due to the pandemic, causing the celebration to be delayed a year. There were 200 invited guests that attended. Below are pictures…
LEARN MORE >